This is a sponsored post written by me on behalf of
Holmes Products
for
IZEA
. All opinions are 100% mine.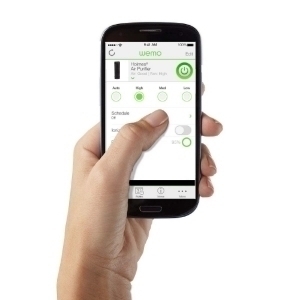 Tis the season... for colds, flu and dry air. Living in Arizona, we get all the ick that comes along with living in all of the other climates from around the country, but we tend to get some decent weather. But the thing with Arizona weather, it's dry. In the summer, it's nasty dry heat. In the winter? It's dry cold, which just makes sinus and skin issues worse.
My daughter has reactive airway disease and asthma, and because of this, we have to keep our home as moist as possible throughout the year. It's one of those things we just have to keep an eye on. Whenever she has even the slightest bit of a cold or sniffles, we immediately hook up the humidifier and pull out our essential oils.
When you're pregnant, things with your body are just out of whack. During both my pregnancy with Nugget and my pregnancy with the twins, I had the constant "pregnancy nose" and wicked horrible dehydration. My throat and sinuses were so dry, I had to use nasal spray more than I care to admit. One thing that definitely helped with the dry throat and sinuses, we kept our humidifier running in our home at all times. If I didn't run the humidifier, I was miserable. The humidifier was great; because, I didn't need to put on lotion 24/7, it even helped keep my skin from being too sticky and helped keep that nasty hormonal skin at bay.
Fortunately, there's the
Holmes® Smart Humidifier Console

that helps make all of this easier, by having WeMo technology to connect your entire home. Holmes® delivers on the promise of the connected home with simple, scalable home automation solutions that empower consumers to customize, control and manage home electronics from anywhere. WeMo is the most affordable and approachable entry into the smart home and makes managing your home easy.
Holmes® Smart Humidifier Console, Enabled by WeMo
Optimize the right level of humidity for your home, based on the current weather conditions
Control your humidifier settings anytime, from anywhere, using your smartphone or tablet
Has a smart sensor that monitors the environment inside and outside your home, and then you
Choose between 5 comfort levels.
Provides humidity to the entire house so the whole family stays comfortable during the winter months.
36-hour runtime, so there is no constant refilling of water tanks.
The filter reminder conveniently tells you when to reorder and allows you to purchase immediately through the app.
WeMo comes in handy during life's We Moments - A "WeMoment" is the feeling of relief in being able to adjust your technology to better your life. For example, it's the time the mom in Connecticut heated her basement from her smartphone and didn't have to go down into the cold basement to turn on the space heater prior to doing laundry.
Smart Home technology is the next big thing in gadgets and WeMo is a major player, pairing simple to use, ingenious products with leading brands that let you control and adjust home electronics from anywhere using your smartphone or tablet and the WeMo app.
This this is freaking amazing. Seriously, it's so easy how you can use the app to control your the
Holmes® Smart Humidifier Console.
You can purchase on
Amazon
and have it delivered right to your door.
Disclosure: This post was written on behalf of Holmes, via IZEA, and financial compensation was received as compensation. Ramblings of Mama will only recommend products or services that we feel are of benefit to our readers. This disclosure is done in accordance with the Federal Trade Commission 10 CFR, Part 255 Guides Concerning the use of Endorsements and Testimonials in Advertising. Links enclosed contain affiliate links. If you have any questions, please contact Michelle RamblingsOfMama{at} gmail {dot} com